No One Is Immune To The Growing COVID-19 Mental Health Crisis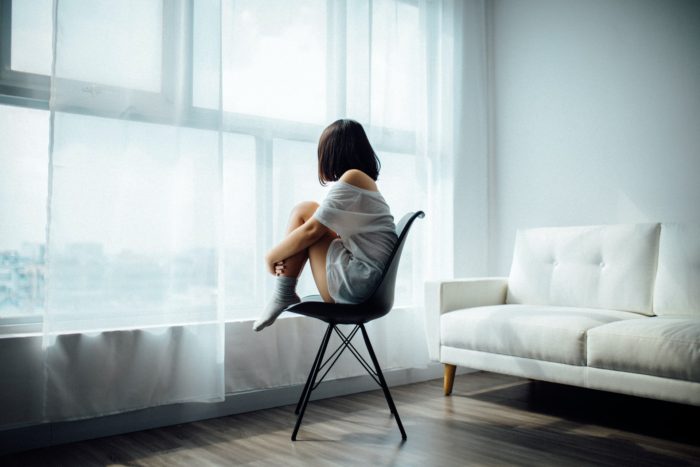 The fear of getting the virus is stressful enough. Add to that the disruption in lifestyle, the social distancing, the inability to travel freely, the quarantining, the mandate to wear masks in public, the inability to go to the office, the unemployment, the financial stress. I could go on, but I think you get the point. All of these things add up to tremendous emotional and mental stress.A COVID-19-related mental health crisis is building like a tsunami wave and it's going to cost even more lives as it continues to grow. Let's face it, life is stressful. Everyone experiences stressful periods. However, when stress lasts for extended periods of time, the effects on mental health can be devastating. The world has been living with the presence of COVID-19 for nearly one year. That's a long time to live under duress.
Everyone Is Vulnerable
A recent time.com article speaks to the growing concern around this issue. The article states, "While the physical symptoms caused by the virus may disappear in weeks, people will continue to suffer the impact of grief, anxiety and depression for months or even years. In addition to healthcare workers, those most at risk are older people, adolescents, people with pre-existing mental health conditions and those already caught up in conflict and crisis." https://time.com/5839553/un-action-mental-health-crisis/
Men and women in recovery from opioid use and abuse are especially vulnerable. Here in the states, as well as in other parts of the world, COVID-19 has led to cuts in mental health services and the closure of many facilities.
According to some sources, there have already been 60% of Americans reporting negative mental health impacts since the beginning of the pandemic. One article I read says that the adverse effects a pandemic has on mental health can last one to three years after the end of the pandemic. We have no idea how close we are to the end of COVID-19. We do however know that substance abuse is on the rise, as are thoughts of self-harm and suicide. A recent study shows that 25% of all adults are reporting having symptoms of depression.
https://talkbusiness.net/2020/09/covids-second-curve-protecting-our-mental-health/
Focus On Self-Care 
It's perfectly normal to feel stressed and/or overwhelmed during uncertain times. The Mayo Clinic suggests some self-care tips that will help with your mental health during these stressful times. In addition to the tips below provided by the Mayo Clinic, be alert to signs of depression, the desire to drink or thoughts of taking a pill to ease the anxiety you're experiencing. Be aware that substance use and abuse is likely to increase during tough times. Turn to your trusted sources for support and provide support to others when you can. Remember that no one is immune to the effects of prolonged emotional and mental stress.
Tips For Mental Self-Care 
Set and maintain a routine at home.
Focus on things you can control.
Use technology to maintain social connections with your loved ones. Consider a regular check-in schedule to give you something to look forward to.
Focus your thoughts on the present and things to be grateful for today.
Listen to music or read books.
Consume reliable news sources that report facts and avoid media that sensationalizes emotions. •Limit your exposure or take a break from news and social media if you find that it makes you anxious.
Lean on your personal beliefs and faith for support.
Look for ways to help your community, such as blood donations, checking on older people in your neighborhood, or donating supplies or money to local organizations.
Acknowledge and appreciate what others are doing to help you and your community.
https://www.mayoclinichealthsystem.org/hometown-health/speaking-of-health/self-care-tips-during-the-covid-19-pandemic