More Medical Educators And Researchers Explore Alternatives To Opioids For Pain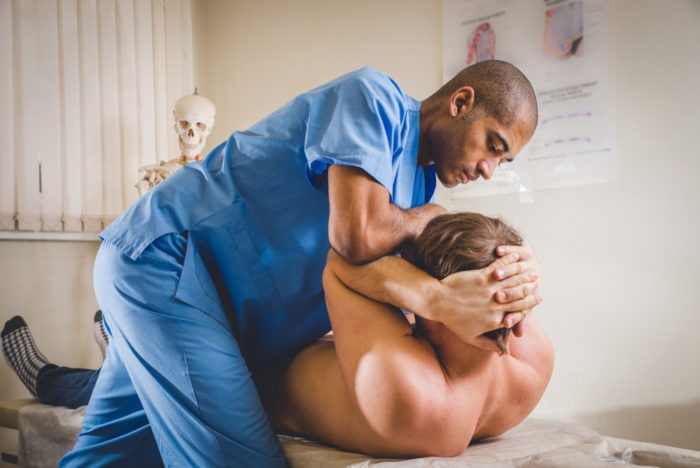 Pain Relief Without Opioids IS Possible
All too often I write about the heartbreaking, heinous and important statistics associated with the opioid epidemic. However, I'm going to kick this New Year and new decade off by sharing some good news that is coming out of our medical colleges which will have a positive effect on the opioid crisis in years to come.
A Conscious Move Toward Caring For Chronic Pain Without Opioids
The fact is that a greater number of medical educators and researchers are increasingly exploring nonpharmacological treatments for pain. The trend seems to be growing in medical colleges across the country in response to the growing opioid crisis. More and more attention is being given to Integrative Medicine which involves instruction in how to care for patients suffering from chronic pain with reductions in or without the use of opioids. And that is great news.
Heightened Research Into Nonpharmacological Treatments For Chronic Pain
Health institutions across the board are joining in on the effort to help curtail and put an end to the opioid addiction in this country. For instance, in 2018, the National Institutes of Health (NIH) launched a cross-divisional effort called the Helping to End Addiction Long-term (HEAL) Initiative. The objective of HEAL is to focus on "evidence-based treatments for opioid misuse and addiction, as well as more innovative solutions for pain management." This initiative also includes research on "health approaches outside the boundaries of conventional medicine." This shift in focus has accelerated the National Center for Complementary and Integrative Health, which is a division of NIH, to accelerate its own research into nonpharmacological treatments for chronic pain.
Alternative Therapies Are Popular But Not Yet Mainstream In Medical Care
Massage, yoga and acupuncture are some of the health therapies that have been around for thousands of years. These methods have certainly become popular with a multitude of Americans, yet, they have not been embraced into mainstream medical care here in the U.S. I am happy to report that that too is changing as more doctors are not only acknowledging, but also prescribing chiropractic, as well as massage and yoga for a variety of health issues.
Complementary And Integrative Medicine (CIM) Getting Stronger But Still Hurdles
Just before the turn of the century, back in 1999, the first meeting of the Academic Consortium for Integrative Medicine was held. Representatives from eight academic institutions attended. Now as we are entering the second decade of the 2000's the consortium includes more than 70 academic institutions and health systems in the U.S., Canada and Mexico. The progress toward a more integrative approach is uplifting, yet there are still hurdles. A big one is getting insurance companies to cover these therapies.
Insurance Currently Pays For Some But Not All Alternative Therapies
If demand is what compels change, then we may be seeing more insurance coverage for alternative healing therapies eventually. As it is, "four out of ten U.S. adults go outside the health system to use complementary, natural or alternative therapies. Some 600 million visits to these practitioners are made each year (which surpasses that made to conventional medical practitioners), and patients pay an estimated $30 billion out of their own pockets for such non-traditional care per year."
The good news is that there is some insurance coverage for alternative therapies such as chiropractic visits and acupuncture. While the prevalence is nowhere near that of conventional treatments it is a hopeful sign. Perhaps the opioid epidemic will push the medical profession further in their acceptance of alternative treatments.