National Opioid Crisis Expert, Dynamic Speaker And Author, Dr. John Rosa Reprints A Letter To Parents From The Director Of The National Institute On Drug Abuse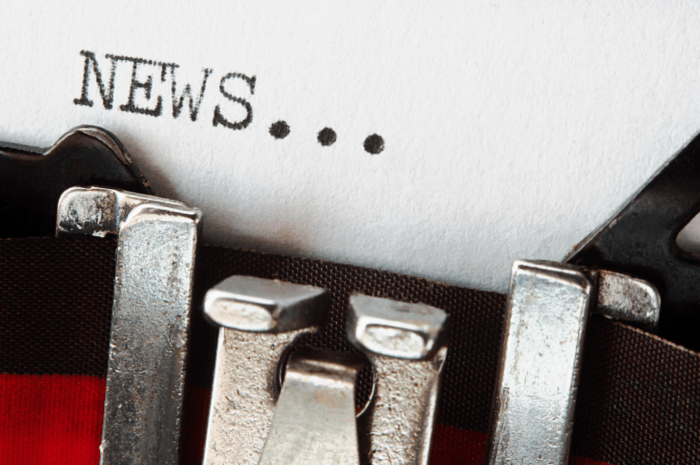 Dr. John P. Rosa, opioid crisis expert, author and dynamic speaker, writes about the need to continuously talk to children about the opioid epidemic and to educate them about the dangers in order to prevent more children from becoming another death statistic.
ROCKVILLE, MD. September 30, 2019: Dr. John Rosa, dynamic speaker, national opioid crises expert, and co-author of The Recipe for Success with Jack Canfield, posted a new article on his website entitled, "A Plea To Parents To Educate Children About Opioids," in which Dr. Rosa talks about the overwhelming pressures children face today and the temptation to "numb out."
Dr. Rosa states, "When I was a teenager, my parents warned me about the dangers of drinking alcohol before I was 21." He continues, "They warned me about using marijuana and other drugs. The greatest concern of parents back then was that their kid would become an alcoholic or, through the use of marijuana, would eventually become a heroin addict. Heroin was the deadliest drug and has been until the late 1990's with the introduction of Oxycontin."
According to Dr. Rosa, "I constantly appeal to parents to safeguard their children by talking to them about the opioid epidemic and educating them as thoroughly as possible." He points out that, "Children today are faced with greater stresses than at any other time in history. Social pressures, peer pressure, educational expectations, sexual identity crises and more bombard today's children. The confusion can be overwhelming if not addressed and the temptation to numb out can be powerful."
"The proliferation of illegally made drugs – laced with deadly fentanyl – that look like the real deal are flooding the streets," says Dr. Rosa. He adds, "Children of every age are taking these drugs and overdosing on a daily basis. I am making every effort I can to help parents help their children resist temptation to experiment with any kind of drug."
"To that end," writes Dr. Rosa, "I am posting a letter from the Director of the National Institute of Drug Abuse directed to parents posted on their website. Sometimes," he says, "one voice is not enough. We have to hear warnings from multiple authorities before we take them to heart. Hopefully, you can prevent your children from becoming one of the 150 people who die every day from opioids."
Read the entire article at https://drjohnrosa.com/another-plea-to-parents-to-educate-children-about-opioids/
About Dr. John P. Rosa
Dr. Rosa is the Owner/manager of 14 health clinics in the Baltimore/Washington DC metro areas concentrating on musculoskeletal injuries of acute, subacute and chronic nature. He oversees the Integrative Medicine practice group which includes general medicine, Chiropractic, physical therapy, acupuncture and behavioral medicine that sees over 60,000 patient visits per year.
Active in sports medicine with consulting/treating college, professional and Olympic athletes. Creator of 24/7 RnR (Relief and aiding Recovery) an FDA approved analgesic cream. Founder of Accessible Wellness Solutions – an onsite corporate wellness program offering consulting, lectures and clinic management.
Leader in Chiropractic
Trustee of New York Chiropractic College for over 15 years and serving final 3-year term as Chairman of the Board.
Opioid Crisis Expert:
White House Surrogate/Consultant
Law Enforcement Consultant (Homeland Security, CBP, DOJ, DEA and Postal)
State and National Consultant to Opioid Task Forces
Corporate and professional organization consultant
Currently forming the Opioid Abuse Prevention Institute
Integrative Medicine Specialist:
Board service to Maryland University of Integrative Health
Consultant on Integrative Medicine to hospital cancer center
Reduced opioid prescriptions by 70% by integrating Chiropractic, physical therapy and
behavioral medicine in a primary care setting
Expert/Speaker – educating primary care, urgent care and hospital medical staff on the
Integrative Medicine approach to treating pain patients