Yale Study Confirms Chiropractic Provides Drug-Free (Read Opioid-Free) Pain Reduction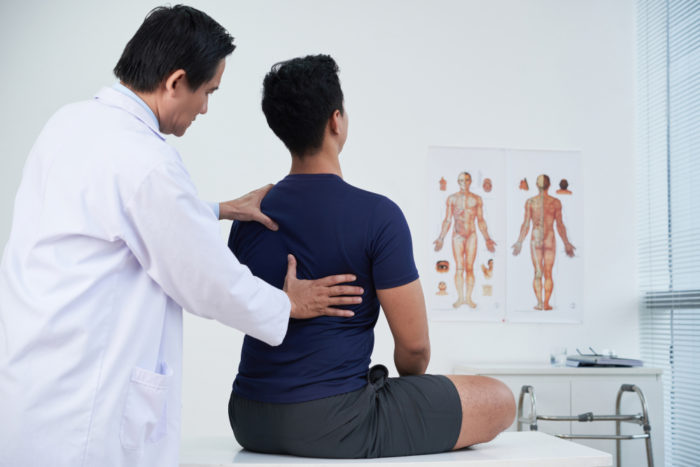 Chiropractic Care Reduces Need for Opioids
As a chiropractor who is actively and passionately involved in doing everything I can to make a positive impact toward ending the opioid epidemic in this country, I couldn't have been more excited with the news that came out of the meeting of the Annual Meeting Of American Academy of Pain Medicine in early June. At this meeting the findings of a Yale School of Medicine study were presented that reveal "patients who have visited a chiropractor for musculoskeletal pain and associated conditions are currently 49 percent less likely to be issued and to receive an opioid prescription when compared to their counterparts who sought help from other healthcare providers."
According to the announcement, "The Yale researchers selected a series of studies with a total of more than 60,000 patients to include in their analysis which was supported by the NCMIC Foundations, among several other organizations." The upshot of this study means that chiropractic care is contributing toward a 50% reduction in opioid prescriptions issued in this country.
Driving Down Opioid Prescriptions
We are getting closer to getting a handle on the opioid crisis and driving down opioid prescriptions. Currently, clinical guidelines in the U.S. now recommend many non-pharmacological options, including chiropractic care, to be considered as 'front line' treatments ahead of any medication, including opioids. It has been shown that Chiropractors, specifically, provide many of the treatments currently advised by clinical guidelines for the initial care of lower back and neck pain, as well as osteoarthritis of the hips, knees, and hands, which may otherwise be treated with opioid medication. Don't just accept a prescription for pain without asking for alternative.
A Chiropractic physician is the perfect gatekeeper to use non-drug and non-surgical approaches to treat pain. Most medical doctors are finally understanding the importance of using chiropractic and physical therapy before prescribing opioids. If you're doctor isn't there yet, you can see a chiropractor without a referral from your primary physician and chiropractor visits are covered by a majority of health insurance plans.