National Opioid Crisis Expert, Dynamic Speaker And Author, Dr. John Rosa Encourages Families And Communities To Keep Talking About Solutions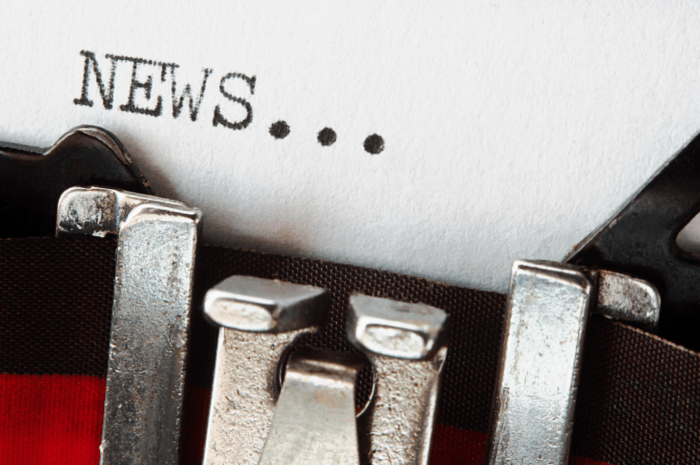 Dr. John P. Rosa, opioid crisis expert, author and dynamic speaker wants to keep the opioid crisis conversation going to convince those who've been devastated by the crisis, as well as the makers, prescribers and regulators to do whatever possible to stem the problem and prevent it from continuing to wreak havoc.
ROCKVILLE, MD. March 2, 2020: Dr. John Rosa, dynamic speaker, national opioid crisis expert, and co-author of The Recipe for Success with Jack Canfield, posted a new article on his website entitled, "The Opioid Epidemic Won't Go Away If We Ignore It," in which Dr. Rosa encourages talking and taking action.
Dr. Rosa says, "Many of us humans have a tendency to stick our heads in the sand when the going gets rough, hoping that whatever problem we are avoiding will disappear. The opioid epidemic is not going to go away no matter how we try to ignore it."
"Chances are," says Dr. Rosa, "the opioid epidemic has wreaked havoc in your home or community. If it has hit close to home," he asks, "do you feel helpless in the face of this devastating epidemic?" He continues adding, "Those who have been left in its wake are the ones who are most likely to take some kind of action. But, we all have a responsibility to do something to help our children and loved ones avoid or turn away from the devastation of opioid abuse in order to save their lives. But how? Where do we begin?"
Dr. Rosa suggests, "Talking about possible solutions might be a good starting place. Discussing other methods for dealing with pain could be another. Both of these topics, as well as many others help people who have been adversely affected by the opioid crisis feel as if they are doing something. And that feels better than doing nothing."
Dr. Rosa poses, "What can your community do to create greater interest in helping to solve the problem?" He states, "We need to get to the children. We need to get into the schools and speak about the crisis to the children. We have to inspire the kids to stay away from drugs and to help their friends who may have already started on the path to destruction."
According to Dr. Rosa, "As parents we must make sure our medicine cabinets are cleared of old pain pills and other drugs that kids may be tempted to experiment with. We have to talk about this uncomfortable topic and be vigilant in looking for signs of drug use in our kids. Making kids angry is far better than watching them die. So, don't be afraid to talk about drug use with them."
Dr. Rosa emphasizes, "Nothing can compensate for the loss of a child or other loved one." He reminds readers, "This epidemic affects all ages, socioeconomic classes, races and religions. Opioid Use Disorder is rampant throughout the country and among high functioning professionals."
Read the entire article at https://drjohnrosa.com/the-opioid-epidemic-wont-go-away-if-we-ignore-it/
About Dr. John Rosa:
Dr. John Rosa owns and supervises Accessible Beltway Clinics, which is comprised of 17 clinics in Maryland and Virginia that sees over 60,000 patient visits per year. ABC Clinics combine medicine, chiropractic, physical therapy, acupuncture and behavioral medicine to give a comprehensive multidisciplinary approach to pain syndromes and musculoskeletal disorders. Active in sports medicine with consulting/treating athletes in several universities, NBA, MLB, NHL and USA Olympic Basketball. Creator of 24/7 RnR an FDA approved analgesic cream; a proprietary blend of the most potent materials resulting in the most effective product on the market for pain Relief and aiding Recovery. Founder of Accessible Wellness Solutions – an onsite corporate wellness program offering consulting, lectures and management of onsite clinics.
Leader in Chiropractic:
Trustee of New York Chiropractic College for over 15 years serving final 3-year term as Chairman of the Board and given the honor or Board Emeritus post service. Awarded the highest recognitions in Chiropractic Medicine as Fellow of the American Chiropractic Colleges and Fellow of the International Chiropractic Colleges.
Integrative Medicine Specialist:
Current Vice Chair of the Board to Maryland University of Integrative Health
Consultant on Integrative Medicine to hospital cancer center
Reduced opioid prescriptions by 70% by integrating Chiropractic, physical therapy and behavioral medicine in a primary care setting
Expert/Speaker – Educating medical community on the Integrative Medicine approach to treating pain
Opioid Crisis Expert:
White House Surrogate
Law Enforcement Consultant (Homeland Security, CBP, DOJ, DEA and Postal)
State and National Consultant to Opioid Task Forces
Corporate and Professional Organization Consultant
Best-Selling Author®
Community Leadership:
Board member of the National Italian American Foundation
Founder of "Overdose Free America" a nonprofit 501c which uses the power of celebrity and entertainment to bring the Opioid Crisis the visibility and support it deserves
Volunteer at Crossroads Freedom Center – a residential facility in Maryland to help overcome addiction