National Opioid Crisis Expert, Dynamic Speaker And Author, Dr. John Rosa Encourages Individual Responsibility In Light Of The Uncharted Territory We Face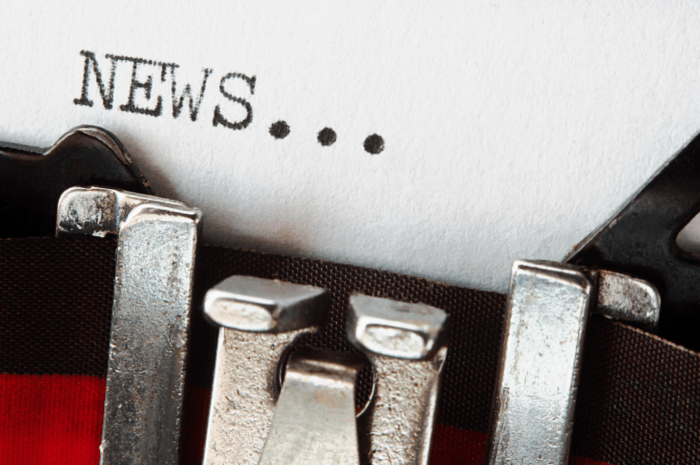 Dr. John P. Rosa, opioid crisis expert, author and dynamic speaker turns his attention to COVID19 and the effect of social isolation on the hundreds and thousands of people addicted to opioids who will no longer be able to attend meetings or receive hands on treatments such as chiropractic and acupuncture.
ROCKVILLE, MD. April 13, 2020: Dr. John Rosa, dynamic speaker, national opioid crises expert, and co-author of The Recipe for Success with Jack Canfield, posted a new article on his website entitled, "The Effect Of COVID19 Pandemic On The Opioid Epidemic," in which Dr. Rosa acknowledges that unlike gun deaths and opioid deaths, the pandemic cannot be ignored.
According to Dr. Rosa, "The way a nation takes care of all of its citizens is a reflection of that nations' evolution as human beings." He adds, "So far, here in the U.S. we don't get a great score as a global pandemic adds to a score of other challenges."
Dr. Rosa writes, "We, as a nation have been slogging through an opioid epidemic since the early 1990s that was brought on by the very people who are supposed to be most concerned about the health and well-being of their fellow humans." He further elaborates, "Efforts to stop the blatant over prescribing of addictive drugs has been slow to non-existent. Even today, if you go to the doctor or even the dentist for a simple ache or pain, the first thing most do is reach for their prescription pad to give you pain killers." "The point is," says Dr. Rosa, "we could be doing a lot more and a lot better."
"Now," says Dr. Rosa, "here we are in the midst of a virulent global pandemic. And, the big deal about this is that every single person is at risk. This is a reality that cannot be ignored." He emphasizes, "No one can be judged as being weak or an addict if they get the Coronavirus. Unlike the people who became addicted to a drug that the medical establishment knew was highly addictive."
Dr. Rosa goes on to say, "Most of us humans are by nature social creatures. During the social distancing and self-isolation required during the COVID19 pandemic, many people will be able to handle the lack of socializing for a while." He adds, "We have technology that allows us to visit with our friends and loved ones." He elaborates further, "However, while most of us prepare to hunker down at home and self-isolate with our favorite foods and abundant supplies of toilet paper, there is a segment of the population that will have a very difficult time with social isolation."
According to Dr. Rosa, "People who are addicted to opioids, alcohol and other drugs and have been attending 12-Step programs will no longer be able to meet and talk about their challenges. For these people, isolation actually feeds addiction. Patients that rely on Chiropractic, physical therapy and acupuncture for pain control are finding it hard to find clinics that haven't shut their doors. clinics are closed. Relapses are already being reported at a higher rate in just the last few weeks."
Read the entire article at https://drjohnrosa.com/the-effect-of-covid19-pandemic-on-the-opioid-epidemic/
About Dr. John Rosa:
Dr. John Rosa owns and supervises Accessible Beltway Clinics, which is comprised of 17 clinics in Maryland and Virginia that sees over 60,000 patient visits per year. ABC Clinics combine medicine, chiropractic, physical therapy, acupuncture and behavioral medicine to give a comprehensive multidisciplinary approach to pain syndromes and musculoskeletal disorders. Active in sports medicine with consulting/treating athletes in several universities, NBA, MLB, NHL and USA Olympic Basketball. Creator of 24/7 RnR an FDA approved analgesic cream; a proprietary blend of the most potent materials resulting in the most effective product on the market for pain Relief and aiding Recovery. Founder of Accessible Wellness Solutions – an onsite corporate wellness program offering consulting, lectures and management of onsite clinics.
Leader in Chiropractic:
Trustee of New York Chiropractic College for over 15 years serving final 3-year term as Chairman of the Board and given the honor or Board Emeritus post service. Awarded the highest recognitions in Chiropractic Medicine as Fellow of the American Chiropractic Colleges and Fellow of the International Chiropractic Colleges.
Integrative Medicine Specialist:
Current Vice Chair of the Board to Maryland University of Integrative Health
Consultant on Integrative Medicine to hospital cancer center
Reduced opioid prescriptions by 70% by integrating Chiropractic, physical therapy and behavioral medicine in a primary care setting
Expert/Speaker – Educating medical community on the Integrative Medicine approach to treating pain
Opioid Crisis Expert:
White House Surrogate
Law Enforcement Consultant (Homeland Security, CBP, DOJ, DEA and Postal)
State and National Consultant to Opioid Task Forces
Corporate and Professional Organization Consultant
Best-Selling Author®
Community Leadership:
Board member of the National Italian American Foundation
Founder of "Overdose Free America" a nonprofit 501c which uses the power of celebrity and entertainment to bring the Opioid Crisis the visibility and support it deserves