National Opioid Crisis Expert, Dynamic Speaker And Author, Dr. John Rosa Talks About The Connection Between Mental Health Disorders And Opioid Use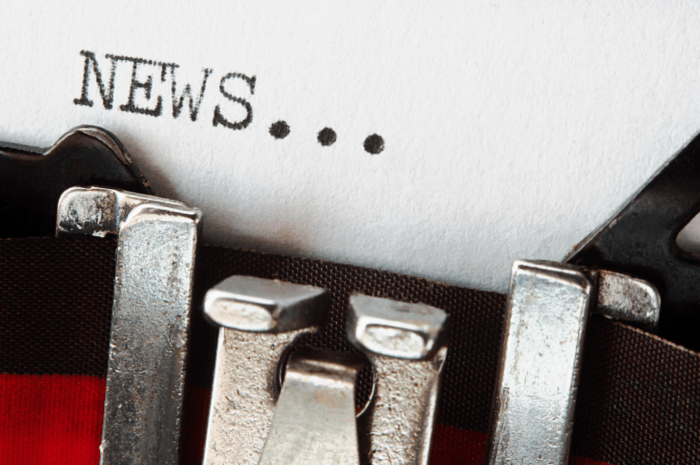 Dr. John P. Rosa, opioid crisis expert, author and dynamic speaker, reveals that those with mental disorders receive more than 50% of opioid prescriptions and that opioids actually contribute to mental health problems.
ROCKVILLE, MD. November 15, 2019: Dr. John Rosa, dynamic speaker, national opioid crisis expert, and co-author of The Recipe for Success with Jack Canfield, posted a new article on his website entitled, "Wake Up To Connection Between Depression And Opioid Use," in which Dr. Rosa brings awareness to the interconnected nature of mental health issues and opioid use.
Dr. Rosa writes, "Fall ushered in the chilling winds of change along with Depression Awareness and Mental Health Awareness month." He continues, "As a consultant to local and national opioid task forces, I am aware that both mental health disorders and the opioid crisis are intertwined. Research continues to verify that the use of opioids is very common among people with mental health issues."
"In fact," says Dr. Rosa, "according to research, about 16 percent of Americans have mental health disorders. That's roughly 38 million people. And those with mental health issues actually receive more than half of all opioid prescriptions."
Dr. Rosa wonders, "How can we help those who suffer from the pain of mental health disorders and addiction to opioids?" He goes on to say that, "Shame keeps people from sharing their illness. The shame associated with mental health disorders has kept millions of people silently attempting to deal with their suffering alone." He further adds, "However, the silence is finally being broken. Mental health disorders are being talked about by those in the public eye which is helping others who are not so visible feel safer in sharing their secret too."
According to Dr. Rosa, "Perhaps sooner rather than later, the relationship between the two will become more understood. Of course, awareness is always the first step. Making it your business to become aware of the symptoms of mood and anxiety disorders is a step in the right direction. In fact, if you know someone who is addicted to opioids, you might explore whether that person has anxiety disorders too."
Read the entire article at https://drjohnrosa.com/wake-up-to-connection-between-depression-and-opioid-use/
About Dr. John P. Rosa
Dr. Rosa is the Owner/manager of 14 health clinics in the Baltimore/Washington DC metro areas concentrating on musculoskeletal injuries of acute, subacute and chronic nature. He oversees the Integrative Medicine practice group which includes general medicine, Chiropractic, physical therapy, acupuncture and behavioral medicine that sees over 60,000 patient visits per year.
Active in sports medicine with consulting/treating college, professional and Olympic athletes. Creator of 24/7 RnR (Relief and aiding Recovery) an FDA approved analgesic cream. Founder of Accessible Wellness Solutions – an onsite corporate wellness program offering consulting, lectures and clinic management.
Leader in Chiropractic
Trustee of New York Chiropractic College for over 15 years and serving final 3-year term as Chairman of the Board.
Opioid Crisis Expert:
White House Surrogate/Consultant
Law Enforcement Consultant (Homeland Security, CBP, DOJ, DEA and Postal)
State and National Consultant to Opioid Task Forces
Corporate and professional organization consultant
Currently forming the Opioid Abuse Prevention Institute
Integrative Medicine Specialist:
Board service to Maryland University of Integrative Health
Consultant on Integrative Medicine to hospital cancer center
Reduced opioid prescriptions by 70% by integrating Chiropractic, physical therapy and
behavioral medicine in a primary care setting
Expert/Speaker – educating primary care, urgent care and hospital medical staff on the
Integrative Medicine approach to treating pain patients