National Opioid Crisis Expert, Dynamic Speaker And Author, Dr. John Rosa Talks About The Impending Mental Health Crisis Coming As A Result Of Covid-19.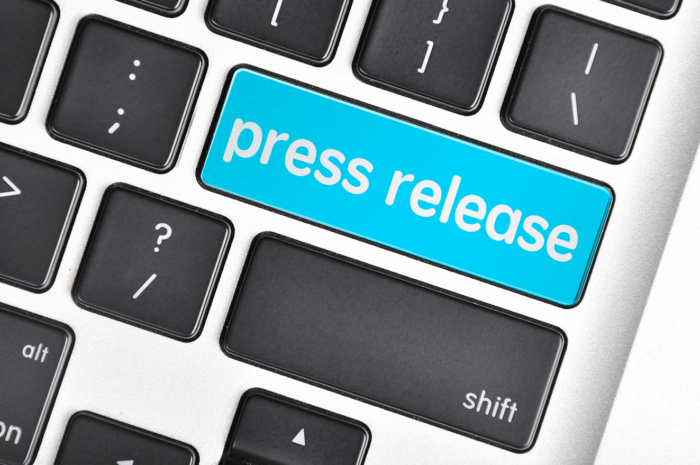 Dr. John P. Rosa, opioid crisis expert, author and dynamic speaker writes about the effects of long-term stress on mental health increasing the risk for self-harm, suicide and substance abuse. 
ROCKVILLE, MD. October 21, 2020: Dr. John Rosa, dynamic speaker, national opioid crises expert, and co-author of The Recipe for Success with Jack Canfield, posted a new article on his website entitled, "No One Is Immune To The Growing COVID-19 Mental Health Crisis."  Dr. Rosa elaborates on the long-term effects of chronic stress and offers tips for self-care.
 As Dr. Rosa points out, "The fear of getting the virus is stressful enough. Add to that the disruption in lifestyle, the social distancing, the inability to travel freely, the quarantining, the mandate to wear masks in public, the inability to go to the office, the unemployment, the financial stress. I could go on," he says, "but I think you get the point. All of these things add up to tremendous emotional and mental stress.""A COVID-19-related mental health crisis is building like a tsunami wave," writes Dr. Rosa, adding, "and it's going to cost even more lives as it continues to grow." "Let's face it," he says, "life is stressful. Everyone experiences stressful periods. However, when stress lasts for extended periods of time, the effects on mental health can be devastating." He emphasizes, "The world has been living with the presence of COVID-19 for nearly one year. That's a long time to live under duress."
Dr. Rosa writes, "A recent time.com article speaks to the growing concern around this issue. The article states, "While the physical symptoms caused by the virus may disappear in weeks, people will continue to suffer the impact of grief, anxiety and depression for months or even years. In addition to healthcare workers, those most at risk are older people, adolescents, people with pre-existing mental health conditions and those already caught up in conflict and crisis." "https://time.com/5839553/un-action-mental-health-crisis/
According to Dr. Rosa, "Men and women in recovery from opioid use and abuse are especially vulnerable. Here in the states, as well as in other parts of the world, COVID-19 has led to cuts in mental health services and the closure of many facilities."
Read the entire article at https://drjohnrosa.com/no-one-is-immune-to-the-growing-covid-19-mental-health-crisis/ 
About John P. Rosa
Dr. John Rosa owns and supervises Accessible Beltway Clinics, which is comprised of 17 clinics in Maryland and Virginia that sees over 60,000 patient visits per year. ABC Clinics combine medicine, chiropractic, physical therapy, acupuncture and behavioral medicine to give a comprehensive multidisciplinary approach to pain syndromes and musculoskeletal disorders. Active in sports medicine with consulting/treating athletes in several universities, NBA, MLB, NHL and USA Olympic Basketball. Creator of 24/7 RnR an FDA approved analgesic cream; a proprietary blend of the most potent materials resulting in the most effective product on the market for pain Relief and aiding Recovery. Founder of Accessible Wellness Solutions – an onsite corporate wellness program offering consulting, lectures and management of onsite clinics.
Leader in Chiropractic  
Trustee of New York Chiropractic College for over 15 years serving final 3-year term as Chairman of the Board and given the honor or Board Emeritus post service. Awarded the highest recognitions in Chiropractic Medicine as Fellow of the American Chiropractic Colleges and Fellow of the International Chiropractic Colleges.
Integrative Medicine Specialist:
Current Vice Chair of the Board to Maryland University of Integrative Health
Consultant on Integrative Medicine to hospital cancer center
Reduced opioid prescriptions by 70% by integrating Chiropractic, physical therapy and behavioral medicine in a primary care setting
Expert/Speaker – Educating medical community on the Integrative Medicine approach to treating pain
Opioid Crisis Expert:
White House Surrogate
Law Enforcement Consultant (Homeland Security, CBP, DOJ, DEA and Postal)
State and National Consultant to Opioid Task Forces
Corporate and professional organization consultant
Best selling author
Community Leadership:
Board member of the National Italian American Foundation
Founder of "Overdose Free America" a nonprofit 501c which uses the power of celebrity and entertainment to bring the Opioid Crisis the visibility and support it deserves
Volunteer at Crossroads Freedom Center – a residential facility in Maryland to help overcome addiction
###