National Opioid Crisis Expert, Dynamic Speaker And Author, Dr. John Rosa Writes About And To The War-Torn Families Of The Opioid War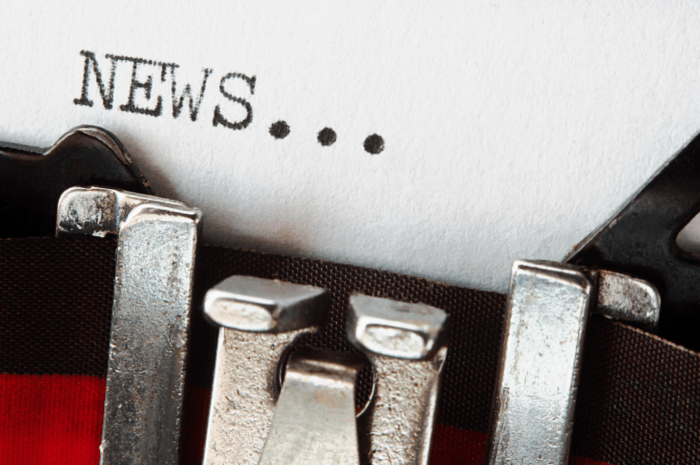 Dr. John P. Rosa, opioid crisis expert, author and dynamic speaker reveals that nearly twice as many Americans have died as a result of opioids than died in WWII. He suggests that we are fighting an internal war in this country and that death by opioids is much bigger than a crisis or an epidemic.
ROCKVILLE, MD. December 30, 2019: Dr. John Rosa, dynamic speaker, national opioid crises expert, and co-author of The Recipe for Success with Jack Canfield, posted a new article on his website entitled, "Some Americans Will Suffer Holidays That Feels As War-Torn As 1941," in which Dr. Rosa reveals staggering death tolls.
Dr. Rosa states, "As I write this article on the anniversary of the U.S. involvement in WWII, I can't help but recognize that our country is in the midst of another and perhaps equally deadly war." He continues, "We are in an internal conflict that has, in an 18-year span, killed more Americans than those who lost their lives in that not-so-distant war."
"Most people refer to the war I'm talking about as an epidemic," writes Dr. Rosa. He states, "An epidemic is an illness. I'm suggesting that it is the Opioid War not merely a crisis or an epidemic."
"Over 405,000 heroic Americans gave their lives in WWII," Dr. Rosa reminds readers. He goes on to add, "In the past 18 years almost twice as many Americans have lost their lives in a war the majority of them did not know they were entering. A war started by pharmaceutical companies and cultivated by our medical industry." He reports, "According to the Centers for Disease Control and Prevention (CDC), "Drug overdose deaths continue to increase in the United States. From 1999 to 2017, more than 702,000 people have died from a drug overdose. In 2017, more than 70,000 people died from drug overdoses, making it a leading cause of injury-related death in the United States. Of those deaths, almost 68% involved a prescription or illicit opioid."
Dr. Rosa recognizes that, "Addiction is nothing new. It's as old as civilization." "And," he says, "fighting the distribution of illegal drugs in the U.S. is nothing new. We have fought South American drug lords and Mexican Drug Cartels. We even had a real live shoot out that started the Miami Drug War in a Dade county mall in 1979." He further adds, "Those wars were waged between people from other countries to protect the citizens of our country. But," he emphasizes, "we've never had to fight such an intense and powerful, money motivated American drug lord."
Read the entire article at https://drjohnrosa.com/some-americans-will-suffer-holidays-that-feels-as-war-torn-as-1941/
About Dr. John P. Rosa
Dr. Rosa is the Owner/manager of 14 health clinics in the Baltimore/Washington DC metro areas concentrating on musculoskeletal injuries of acute, subacute and chronic nature. He oversees the Integrative Medicine practice group which includes general medicine, Chiropractic, physical therapy, acupuncture and behavioral medicine that sees over 60,000 patient visits per year.
Active in sports medicine with consulting/treating college, professional and Olympic athletes. Creator of 24/7 RnR (Relief and aiding Recovery) an FDA approved analgesic cream. Founder of Accessible Wellness Solutions – an onsite corporate wellness program offering consulting, lectures and clinic management.
Leader in Chiropractic
Trustee of New York Chiropractic College for over 15 years and serving final 3-year term as Chairman of the Board.
Opioid Crisis Expert:
White House Surrogate/Consultant
Law Enforcement Consultant (Homeland Security, CBP, DOJ, DEA and Postal)
State and National Consultant to Opioid Task Forces
Corporate and professional organization consultant
Currently forming the Opioid Abuse Prevention Institute
Integrative Medicine Specialist:
Board service to Maryland University of Integrative Health
Consultant on Integrative Medicine to hospital cancer center
Reduced opioid prescriptions by 70% by integrating Chiropractic, physical therapy and behavioral medicine in a primary care setting
Expert/Speaker – educating primary care, urgent care and hospital medical staff on the Integrative Medicine approach to treating pain patients