National Opioid Crisis Expert, Dynamic Speaker And Author, Dr. John Rosa Writes How Tiger Wood's History Of Accidents, Injuries And Conflicts Could Be The Result Of Mental Stress.
Dr. John P. Rosa, opioid crisis expert, author and dynamic speaker considers how Tiger Woods, whom he considers the GOAT (greatest of all time) in the game of golf, might have avoided the repetitive injuries, accidents and personal conflicts if his mental health needs had been a priority.
ROCKVILLE, MD. March 15, 2021: Dr. John Rosa, dynamic speaker, national opioid crises expert, and co-author of The Recipe for Success with Jack Canfield, posted a new article on his website entitled, "Mental Stressors Could Contribute To Tiger Wood's History Of Accidents And Conflict," in which Dr. Rosa clarifies right away that Tiger may have rejected any sort of alternative or psychological help.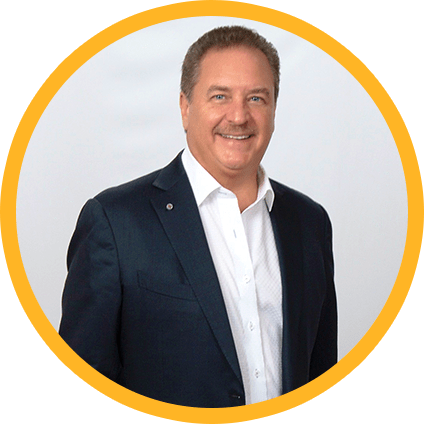 Dr. Rosa writes, "Let me state clearly and firmly before I get too deep into this that I understand Tiger Woods is an adult who may have rejected any number of "alternative" treatments for his litany of injuries. He may not be a victim at all, however, his medical care could have been very different and might have contributed to a different, pain-free life
Dr. Rosa goes on to write, "I tend to share the view of the founder of the Alternative Pain Treatment Directory, author and Licensed Clinical Social Worker and chronic pain survivor, Cindy Perlin, who posted a recent article about Tiger Wood's recent automobile accident. She suggests that Tiger's pain treatment may have been incorrect or inappropriate."
He shares, "Perlin writes, "Professional golfer Tiger Woods, at age 45, is one of the most famous and successful athletes in the world. He started playing golf when he was 3 years old, and by the age of 7 was winning golf tournaments. As of 2017, Forbes listed him as the second highest-earning athlete of modern times, at $1.7 billion. However, being rich and famous does not shield someone from getting bad medical care, and Wood's history of physical injuries and medical interventions leads me to suspect that his pain care was not optimal." https://www.paintreatmentdirectory.com/posts/is-tiger-woods-a-victim-of-poor-pain-treatment
Dr. Rosa notes that, "Perlin acknowledges that she has no "insider knowledge" of Tiger Woods' medical condition or treatment. But she, as do I, sees the following as clear red flags:
"Five back surgeries
Three single car accidents
Multiple tendon, ligament and joint injuries
History of addiction treatment"
"As a chiropractor," Dr. Rosa says, "I can tell you that back surgery is almost never the solution patients think it's going to be. But it is a pretty solid way to get opioid pain killers. And post-surgery pain pill prescriptions are how the majority of people become addicted to opioids." He goes on to add, "Research has shown that the more surgeries a patient has, the less likely an operation is to successfully relieve pain. In one study, the success rate for initial surgeries was over 50%; success of second surgeries was 30%; third surgeries 15%; and fourth surgeries 5%. Research has also shown that people in psychological distress also have poorer spine surgery outcomes."
Read the entire article at https://drjohnrosa.com/mental-stressors-could-contribute-to-tiger-woods-history-of-accidents-and-conflict/
About John P. Rosa
Dr. John Rosa owns and supervises Accessible Beltway Clinics, which is comprised of 17 clinics in Maryland and Virginia that sees over 60,000 patient visits per year. ABC Clinics combine medicine, chiropractic, physical therapy, acupuncture and behavioral medicine to give a comprehensive multidisciplinary approach to pain syndromes and musculoskeletal disorders. Active in sports medicine with consulting/treating athletes in several universities, NBA, MLB, NHL and USA Olympic Basketball. Creator of 24/7 RnR an FDA approved analgesic cream; a proprietary blend of the most potent materials resulting in the most effective product on the market for pain Relief and aiding Recovery. Founder of Accessible Wellness Solutions – an onsite corporate wellness program offering consulting, lectures and management of onsite clinics.
Leader in Chiropractic
Trustee of New York Chiropractic College for over 15 years serving final 3-year term as Chairman of the Board and given the honor or Board Emeritus post service. Awarded the highest recognitions in Chiropractic Medicine as Fellow of the American Chiropractic Colleges and Fellow of the International Chiropractic Colleges.
Integrative Medicine Specialist:
Current Vice Chair of the Board to Maryland University of Integrative Health
Consultant on Integrative Medicine to hospital cancer center
Reduced opioid prescriptions by 70% by integrating Chiropractic, physical therapy and behavioral medicine in a primary care setting
Expert/Speaker – Educating medical community on the Integrative Medicine approach to treating pain
Opioid Crisis Expert:
White House Surrogate
Law Enforcement Consultant (Homeland Security, CBP, DOJ, DEA and Postal)
State and National Consultant to Opioid Task Forces
Corporate and professional organization consultant
Best selling author
Community Leadership:
Board member of the National Italian American Foundation
Founder of "Overdose Free America" a nonprofit 501c which uses the power of celebrity and entertainment to bring the Opioid Crisis the visibility and support it deserves
Volunteer at Crossroads Freedom Center – a residential facility in Maryland to help overcome addiction
###