National Opioid Crisis Expert, Dynamic Speaker And Author, Dr. John Rosa Gives An Overview Of How The Medical Industry Has Been Manipulated Through The Ages.
Dr. John P. Rosa, opioid crisis expert, author and dynamic speaker reveals a very unpleasant truth about the ongoing suppression of healing modalities that work with the natural healing capacity of the human body in favor of "treatments" such as pills and surgeries that reap monetary benefits for the medical industrial complex.
ROCKVILLE, MD. February 26, 2021: Dr. John Rosa, dynamic speaker, national opioid crisis expert, and co-author of The Recipe for Success with Jack Canfield, posted a new article on his website entitled, "Keeping People Sick And In Pain Is A Multi-Trillion Dollar Business."  Dr. Rosa presents an overview of manipulation that has prevented real healing modalities to grow and prosper.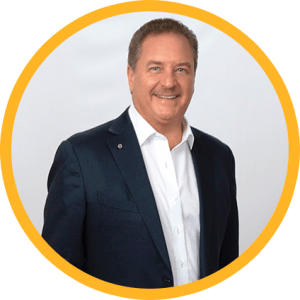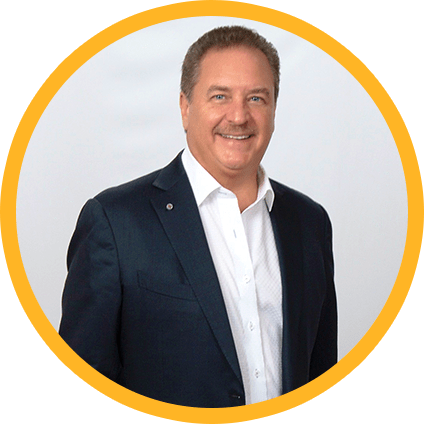 "First," Dr. Rosa writes, "in 2017, global expenditures for healthcare exceeded $7.8 trillion, according to the World Health Organization (WHO). Secondly," he continues, "you are probably very aware that there are people in this world who are willing to kill other human beings whether during a robbery among strangers or very often a spouse, 'friend', or relative for a few dollars. So, it doesn't take a leap of imagination to conclude that there are many people who will do anything, especially when they never have to come face-to-face with their victims, for a big piece of a multi-trillion-dollar pie." He acknowledges, "You may be able to more clearly understand now that keeping people healthy is not quite as lucrative as keeping them unhealthy."Dr. Rosa states, "Our so-called "health system" is actually a misnomer. In fact," he adds, "the mainstream medical industry is alive, well and thriving by keeping people sick and in pain." He offers to elaborate, "Let me paint the picture for you by starting with a few well-known facts."
Dr. Rosa goes on to add, "Now, let me present a little history for you from an article at PainTreatment.com. Way back when – I'm talking the 1600's – the Salem Witch Trials were the first effort at suppressing health practices in the U.S. It's a fairly well known and documented fact, which is stated in a recent article I came across in Alternative Pain Treatment Directory, that, "The women who were tried and executed were herbalists who were accused of practicing "the Devil's magic." https://www.paintreatmentdirectory.com/posts/suppression-of-alternative-medicine-is-killing-us
As Dr. Rosa points out, "A couple hundred years later, homeopathy was developed in Germany. As the aforementioned article explains, "Homeopathy is based on extreme dilutions of natural substances that trigger the body's healing response and it became wildly popular because it worked and because it was so much gentler than common treatments of the time, which included bloodletting, chloroform and mercury. Homeopathy proved much more effective than conventional treatment during the cholera epidemics of 1832 and 1849. By the end of the 19th century there were 44 homeopathic medical schools and more than 100 homeopath-supervised hospitals in the U.S. In the deadly flu epidemic of 1918, 25-50 million people died, while deaths of people treated with homeopathy were rare."
Read the entire article at https://drjohnrosa.com/keeping-people-sick-and-in-pain-is-a-multi-trillion-dollar-business/
About John P. Rosa
 Dr. John Rosa owns and supervises Accessible Beltway Clinics, which is comprised of 17 clinics in Maryland and Virginia that sees over 60,000 patient visits per year. ABC Clinics combine medicine, chiropractic, physical therapy, acupuncture and behavioral medicine to give a comprehensive multidisciplinary approach to pain syndromes and musculoskeletal disorders. Active in sports medicine with consulting/treating athletes in several universities, NBA, MLB, NHL and USA Olympic Basketball. Creator of 24/7 RnR an FDA approved analgesic cream; a proprietary blend of the most potent materials resulting in the most effective product on the market for pain Relief and aiding Recovery. Founder of Accessible Wellness Solutions – an onsite corporate wellness program offering consulting, lectures and management of onsite clinics.
Leader in Chiropractic  
Trustee of New York Chiropractic College for over 15 years serving final 3-year term as Chairman of the Board and given the honor or Board Emeritus post service. Awarded the highest recognitions in Chiropractic Medicine as Fellow of the American Chiropractic Colleges and Fellow of the International Chiropractic Colleges.
Integrative Medicine Specialist:
Current Vice Chair of the Board to Maryland University of Integrative Health
Consultant on Integrative Medicine to hospital cancer center
Reduced opioid prescriptions by 70% by integrating Chiropractic, physical therapy and behavioral medicine in a primary care setting
Expert/Speaker – Educating medical community on the Integrative Medicine approach to treating pain
Opioid Crisis Expert:
White House Surrogate
Law Enforcement Consultant (Homeland Security, CBP, DOJ, DEA and Postal)
State and National Consultant to Opioid Task Forces
Corporate and professional organization consultant
Best selling author
Community Leadership:
Board member of the National Italian American Foundation
Founder of "Overdose Free America" a nonprofit 501c which uses the power of celebrity and entertainment to bring the Opioid Crisis the visibility and support it deserves
Volunteer at Crossroads Freedom Center – a residential facility in Maryland to help overcome addiction
###