More And More People Are Dying As A Result Of Diseases Of Despair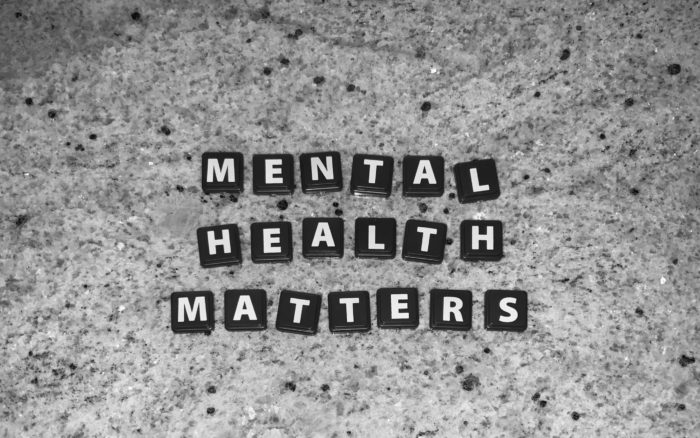 As Mental Health Awareness Month comes to a close, I invite you to take into consideration that diseases of despair are killing more and more Americans in every age group each year. Drug overdoses, alcoholism and suicide are among the most common diseases of despair. Not only are more people dying from "diseases of despair", the life expectancy of men is going down dramatically as a result. According to the National Center for Health Statistics, in 2019, the life expectancy for American men "dropped for a third consecutive year." They cited the "diseases of despair" as the reason for that increase. https://www.cbsnews.com/news/life-expectancy-for-american-men-drops-for-a-third-year/
Hopelessness Hurts
You may find the term 'disease of despair' unusual, but let's take a closer look. For starters, despair is defined as "the feeling that there is no hope and that you can do nothing to improve a difficult or worrying situation." According to some sources, the formal category of 'disease of despair' refers to people who don't just feel down, but actively seek out medical care for suicidal thoughts and substance abuse. But not everyone who suffers seeks medical care.
Study Shows Great Leaps In Despair Throughout Every Age Group
Without question, we have already seen that the COVID-19 pandemic has dramatically increased feelings of despair throughout society. Let's bear this in mind as I review the results of a recent study in the peer-reviewed open access medical journal BMJ Open. https://bmjopen.bmj.com/content/10/10/e037679
At the outset of the study in 2008, about 54% of the participants were diagnosed with an alcohol-related disorder, more than 44% were diagnosed with a substance-related disorder and more than 16% were diagnosed with suicidal thoughts/behaviors. Between 2009 and 2018, the rates of diagnoses of "diseases of despair" increased by 68%; the rate of alcohol-related diagnoses increased by 37%; substance related-diagnoses increased by 94%; and suicide-related diagnoses increased by 170%.
The devastating results were seen in every age group. People who were between 55 and 74 years old saw the largest increase in alcohol and substance abuse diagnoses. Substance-related diagnoses in infants, from maternal drug abuse, increased by 114% across the study period. Suicide-related diagnoses increased by 287% among 1-to-17-year-olds, by 210% among those 18- to 34-year-old and 70% in everyone else.
Mental Health Is At The Root Of Diseases Of Despair
Way back in 2010, an article entitled Transforming the Nation's Health: Next Steps in Mental Health Promotion, states, "The National Research Council and the Institute of Medicine have called for making the healthy mental, emotional, and behavioral development of young people a national priority. The Substance Abuse and Mental Health Services Administration (SAMHSA) in the US Department of Health and Human Services is uniquely positioned to help develop national mental health policies that promote mental health and prevent mental illnesses." https://www.ncbi.nlm.nih.gov/pmc/articles/PMC2978180/ Unfortunately, in the decade since this statement was written, there has been an increase in mental illnesses which means a decrease in our country's mental health. We seem to be in a very precarious position especially coming out of a global pandemic. There are opportunities though to turn the tide, to help out young people learn to cope with the challenges life presents. According to the aforementioned article, "The majority of lifetime mental illnesses begin in young people. Half of all diagnosable lifetime cases of mental illness begin by age 14, and three fourths of all lifetime cases start by age 24." Unfortunately long periods of time can elapse between the first onset of a mental illness and when help is sought. These are times when many people turn to drugs and alcohol for relief, not knowing that they are experiencing the effects of a mental illness.
Let us keep the mental health of our nation uppermost in our minds as we continue our efforts to recover from the pandemic. As a country, we have the capabilities to "equip young people with the skills, interests, assets, and health habits needed to live healthy, happy, and productive lives in caring relationships that strengthen the social fabric." Even back in 2010, it was stated that, "This perspective must be the foundation of efforts not only to transform the delivery of behavioral health care in this country but also to alter the very concept of health itself. The stakes are high; as the World Health Organization notes, mental health is "central to building a healthy, inclusive, and productive society." Today this statement is more urgent than ever.